Today's purpose is just to go back to Japan.
We headed for Vladivostok station to take airport express.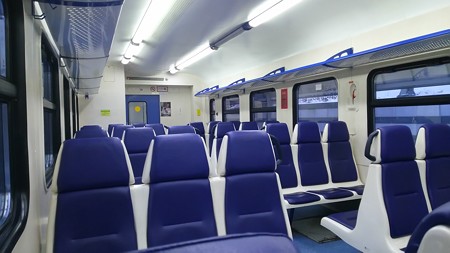 DSC_2753 posted by (C)gozami
Interior of the airport express
The train departed.

From the train, we could see many locomotives like this

And this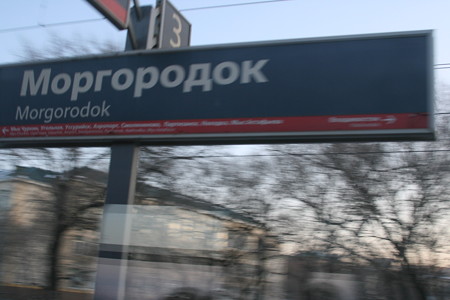 IMG_5473 posted by (C)gozami
Station nameplate of an intermediate station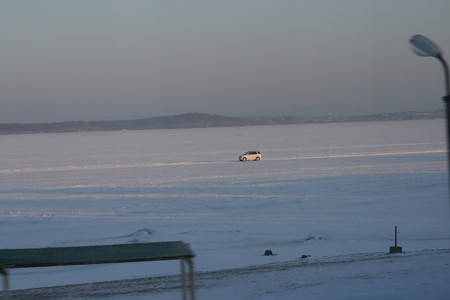 IMG_5489 posted by (C)gozami
A vehicle was running on Amur Bay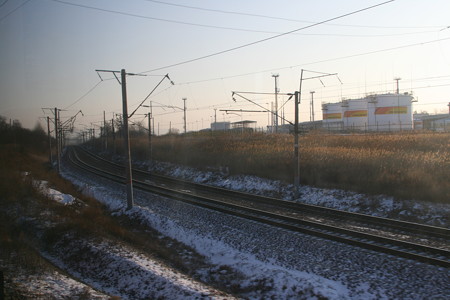 IMG_5503 posted by (C)gozami
Say goodbye to Siberian Railway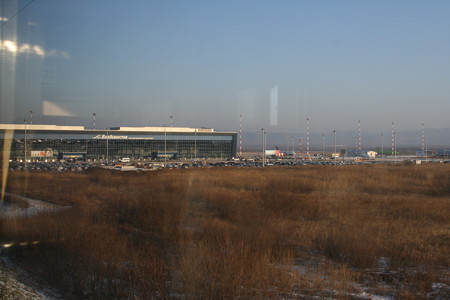 IMG_5505 posted by (C)gozami
Soon arriving at Vladivostok International Airport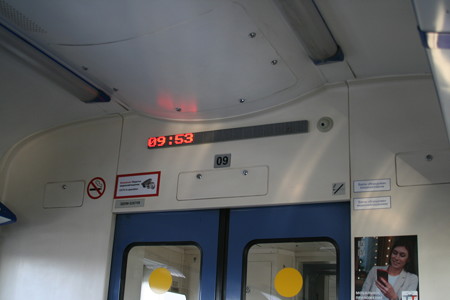 IMG_5506 posted by (C)gozami
This dotted electric signage displayed only current time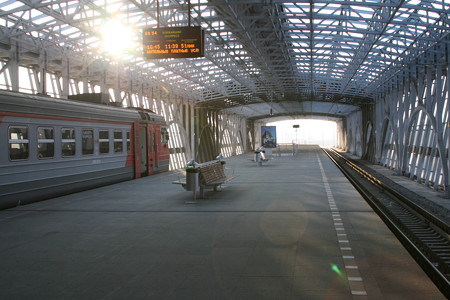 IMG_5508 posted by (C)gozami
Vladivostok International Airport station

This is the train we boarded
We walked to arrival hall of the airport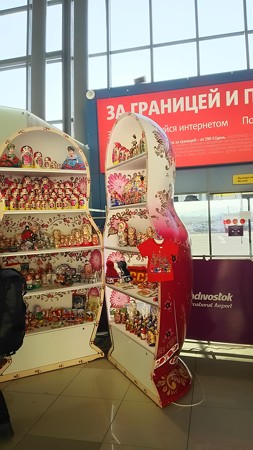 DSC_2759 posted by (C)gozami
Matryoshka dolls in Matryoshka doll
We passed through passport control and baggage inspection.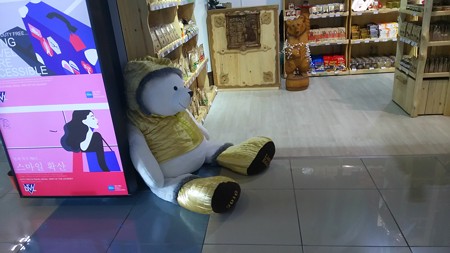 DSC_2770 posted by (C)gozami
Each souvenir shop has each doll like this
Though Vladivostok-bound aircraft had few passengers, Tokyo-bound aircraft was full of passengers.
Seen from the aircraft, coast along Sea of Japan was covered with snow.
But, Narita International Airport had no snow as usual.
From the airport, we took bus for Tokyo station, and ate sushi for dinner.