I got up and went to Nakajima Koen station to ride a train for Makomanai on Sapporo Subway Nanboku Line(South-North Line), which is the only subway in Japan whose viaduct is covered with shelter to protect train systems from snowfall.


At Makomanai station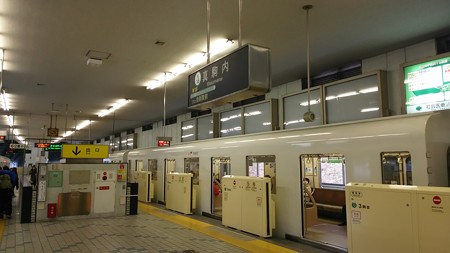 DSC_2634 posted by (C)gozami
Makomanai station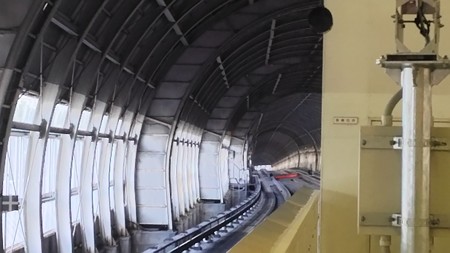 DSC_2635 posted by (C)gozami
Shelter along the line
After arriving at Makomanai, I ate two rice balls for breakfast to kill the time to wait for bus bound for Takino Suzuran Kyuryo Koen(Takino lily hill park).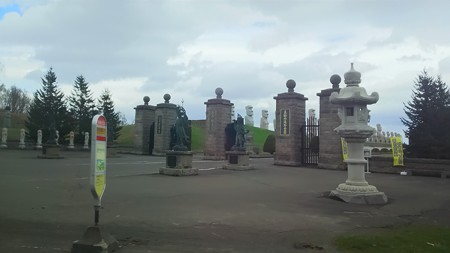 DSC_2682 posted by (C)gozami
On my way to the park, I found graves with statue like Moai
I arrived at the park, but because of its season, I could see no flower.


One part of the park
I went back to Sapporo and Otaru.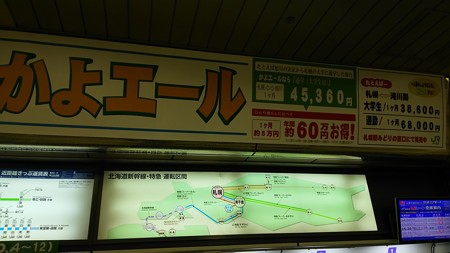 DSC_2684 posted by (C)gozami
Limited Express network in Hokkaido
Otaru is the most famous tourist attration of suburban cities around Sapporo. Despite the fact that I'm a rail fan, I didn't know the existence of Temiya Line. The line was abolished in 1985, but its track is still used for tourist spot.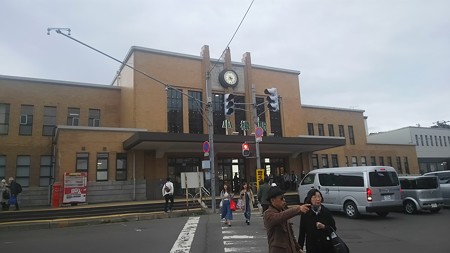 DSC_2690 posted by (C)gozami
Otaru station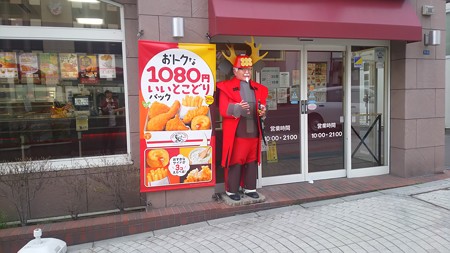 DSC_2691 posted by (C)gozami
Harland David Sanders in costume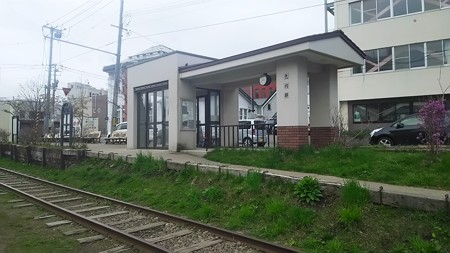 DSC_2698 posted by (C)gozami
Ironai station, abandoned with Temiya Line
I walked along shopping street connected with Märchen intersection. Along the street, I ate potato with butter, croquette, cheese cake etc.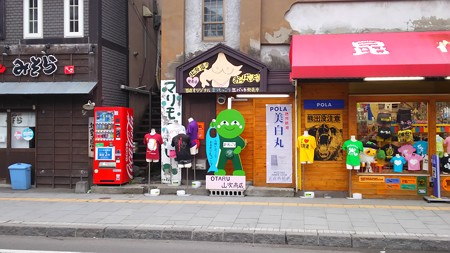 DSC_2717 posted by (C)gozami
The shape of Hokkaido is used as a metaphor of boobs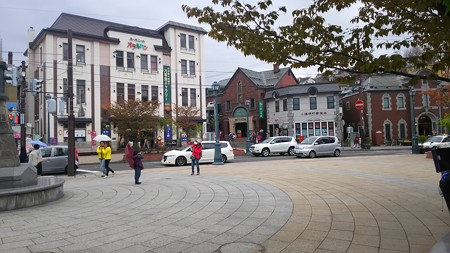 DSC_2726 posted by (C)gozami
Märchen intersection
From Minami-Otaru, I took rapid train to Sapporo.


At Minami-Otaru station

DSC_2738 posted by (C)gozami
Cherry blossom was in full bloom at Minami-Otaru
After pickking up my baggage, I completed Sapporo Subway Toho Line and Sapporo streetcar.


Toho Line Train 9000series

Toho Line Train 7000series

Downtown and streetcar
Around midnight, I boarded night bus for Hakodate Yunokawa Onsen.